Sara Christina Scott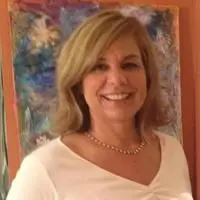 Welcome! I am glad you have found this site and are considering my services. I am currently offering online therapy, along with in-person therapy for your convenience.
Here you will find information regarding my scope of practice, a short biography, as well as general information about the practice.
I received my Master of Arts Degree in counseling psychology in 1998 from Trevecca Nazarene University and soon began exploring integrative and holistic modalities. I have been in the mental health field since 1995, and in private practice since 1998. In addition to completing level II EMDR training, my approach incorporates the energetic body and spiritual aspects of the individual while using my professional psychological training as a foundation for treating a wide variety of mental health issues as well as personal and relationship issues.

I have worked in a variety of settings including outpatient and residential alcohol and chemical dependency treatment centers, as well as elementary and secondary education in the capacity of school counselor and Middle School Coordinator for Safe and Drug Free Schools. I directed a large church counseling center in Nashville and have worked as Admissions Coordinator for an intensive in-home counseling facility for children, adolescents and their families.
I enjoy teaching meditation and mindfulness techniques to increase creativity, along with health and healing.
I am experienced with working with individuals struggling with self-esteem issues who are ready to address the challenges of being in a conscious intimate relationship with self and others. Parenting, divorce, recovery, and or co dependency issues are common to my practice.
The following are conditions for which counseling, meditation, EMDR and/or Energy work may be indicated:
Stress/Burnout
Anxiety
Life coaching
Performance improvement
Emotional pain
Effects of trauma
Life changes/Transitions
Grief/Loss
Relationship issues & Divorce
Stage II recovery
Family of origin issues
GLBT issues
Sexuality and identity issues
Spiritual crisis
Lack of energy/fatigue
Post operative healing
Intimacy Issues